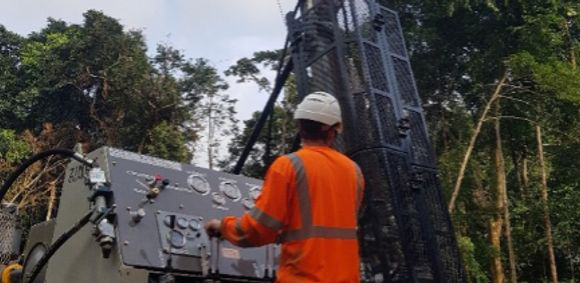 06 Jun

Armada Metals is unlocking Gabon's enormous nickel-copper potential
The key for us is we're not just trying to find a single project, we're here to achieve a belt-scale holding of a number of projects, and we'll prove that there are multiple systems of mineralisation in play.
While Armada is still pretty fresh to the ASX, you'd be wrong to think that the company is only just starting to get its feet among the dirt in Gabon.
"The history of Armada goes back a long way," Dr McGowan said.
"My colleague and I who founded the company were consultants in Africa and working in the Democratic Republic of the Congo, and I did my PhD on the Zambia copper belt.
"I was part of the Ivanhoe Mines Ltd team that discovered the Kamoa copper mine in the DRC, which is one of the biggest copper mining projects in decades.
"In getting to know the area around the Congo Craton, we looked at where we could make the next big discovery, and we chose southern Gabon, which has enormous potential but has been underexplored."